Rugged, Reliable, and Ready for Anything
Survive and Thrive with Our eBikes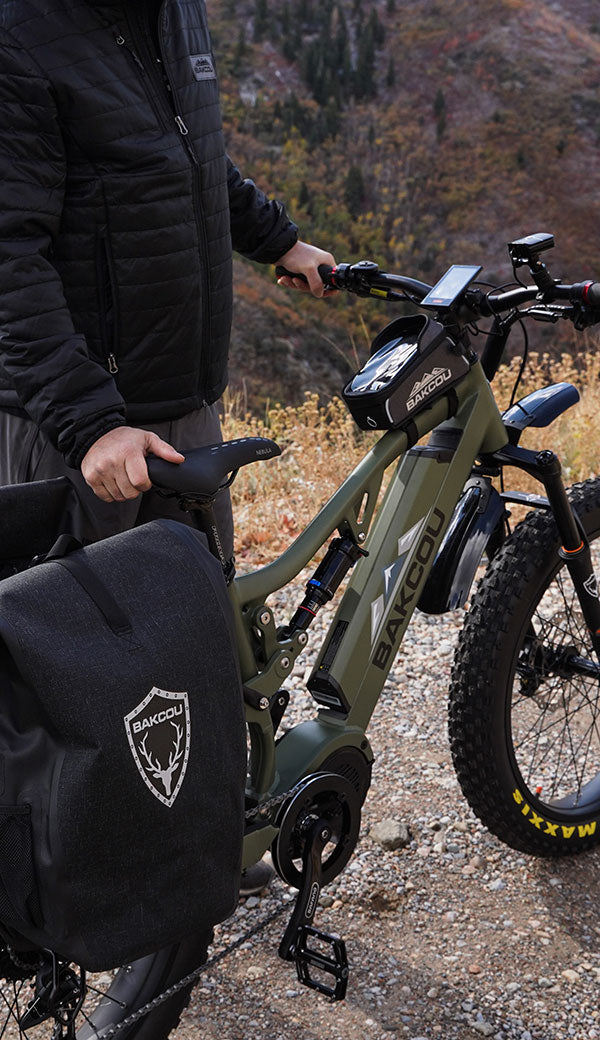 Why are Bakcou eBikes Critical for Preppers?
NO GAS, NO GRID, NO PROBLEM
No need to rely on gasoline. eBikes are energy-efficient, easily charged with solar panels, generators, or even a simple wall socket.
BUILT TO TACKLE ANY TERRAIN
When disaster strikes, conventional vehicles can fail. But eBikes can navigate through any terrain, ensuring you're never stranded.
CARRY GEAR, SUPPLIES AND ESSENTIALS EFFORTLESSLY
• Able to tow up to xxx pounds
• Trailer options for your specific needs
STEALTH MODE
Bakcou eBikes run silently, ideal for evading threats while you navigate urban or wild landscapes
Built to Survive and Thrive
Whether you're preparing for emergencies or pursuing self-sufficiency, Bakcou offers a range of products and expertise to meet your needs.
The Diesel Engine of eBike Motors
Power is the name of the game and the Scout delivers the personalized power when you need it most. The Bafang Ultra M620 motor features durable all metal gearing and provides the option to switch from 1,000 Watts to 750 Watts to become Class 1 compliant. Discover how these motors are the King of Giddy Up.
The Fuel Tank to Get You Out & Back
As you consider which eBike to choose, the battery is one of the most important features you need to consider.  When out in the backcountry, you definitely don't want to have a cheap battery.  The Scout offers a 21ah battery built with the highest quality components. Check out how Bakcou batteries are a step above the rest