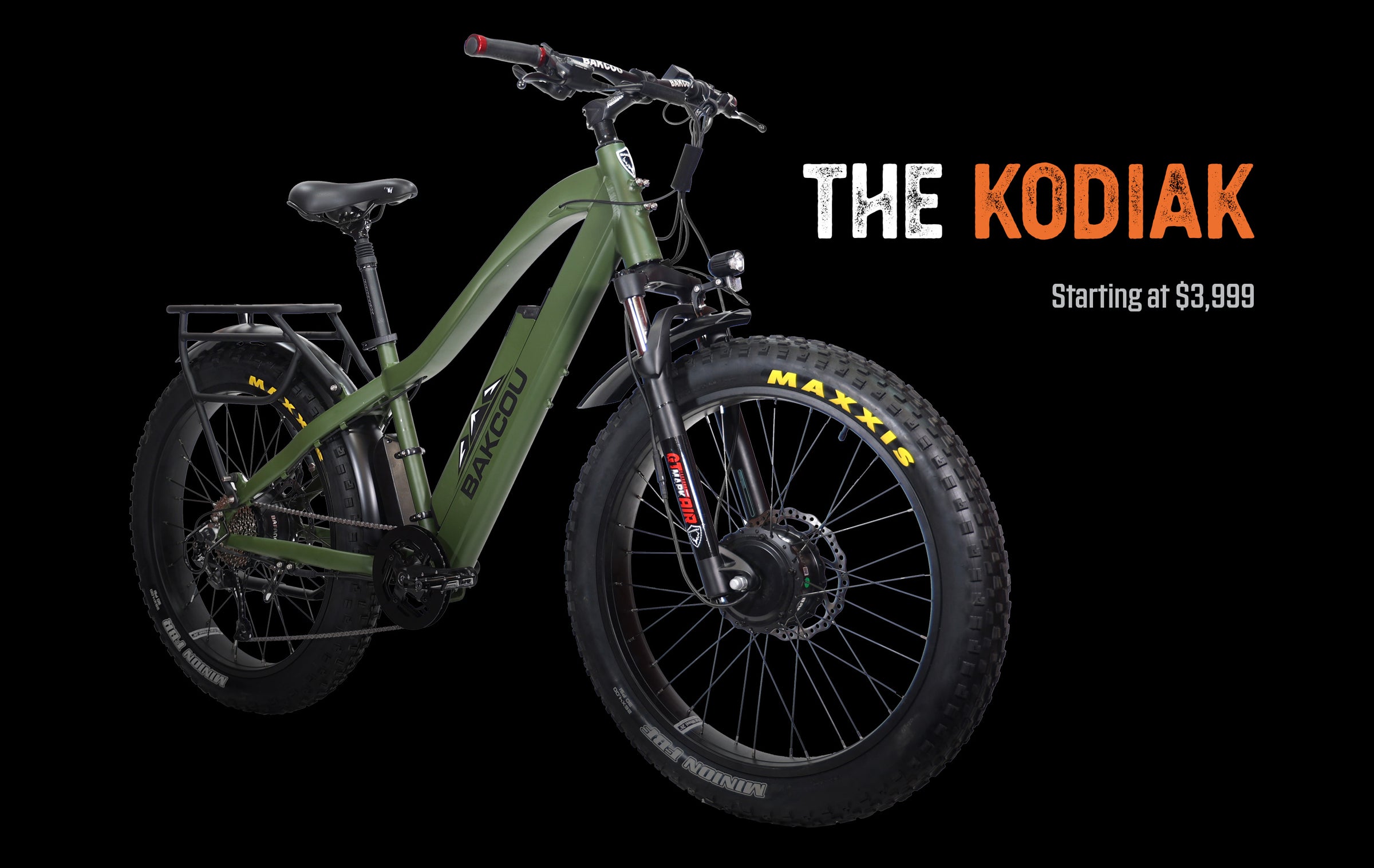 Front, rear or all wheel drive! The Bakcou Kodiak AWD features state of the art, on demand all-wheel drive. With the flip of a switch, riders can change between front, rear, or all-wheel drive to seamlessly navigate the demands of the trail.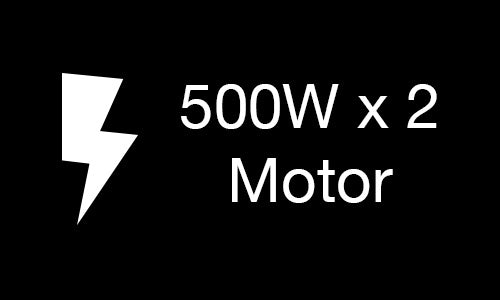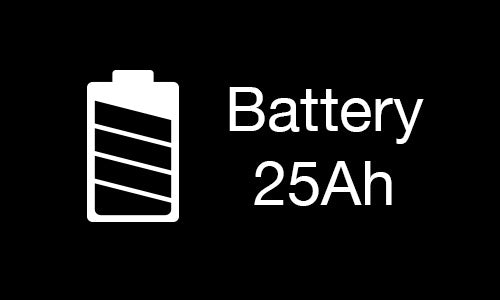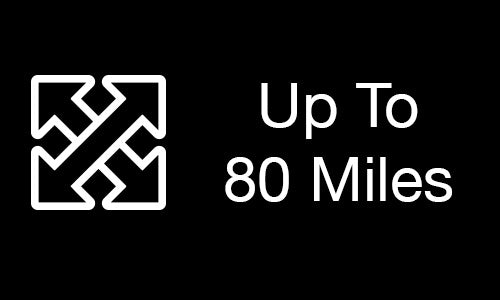 The Fuel Tank to Get You Out & Back
To supply the power of AWD, we gave the Kodiak the biggest, baddest, battery on the market.  The 25ah battery will help ensure you have enough gusto to get you through the toughest conditions.  Check out why Bakcou batteries are "all that and a bag of chips"
500 Watts X2
The dual, 500W motors of the Kodiak AWD combine to give you more power and more capability than ever before in a hub-driven bike. The dual hub-drive motors work simultaneously to push/pull the tires through sand, mud, and snow, making it the perfect ride to navigate all seasons.
Buy With Confidence and Ease